SHIFT SCHEDULING WITH SCOUTER
We're all about efficiency and ease-of-use. Try it out for free, save valuable time on manual work
Book a demo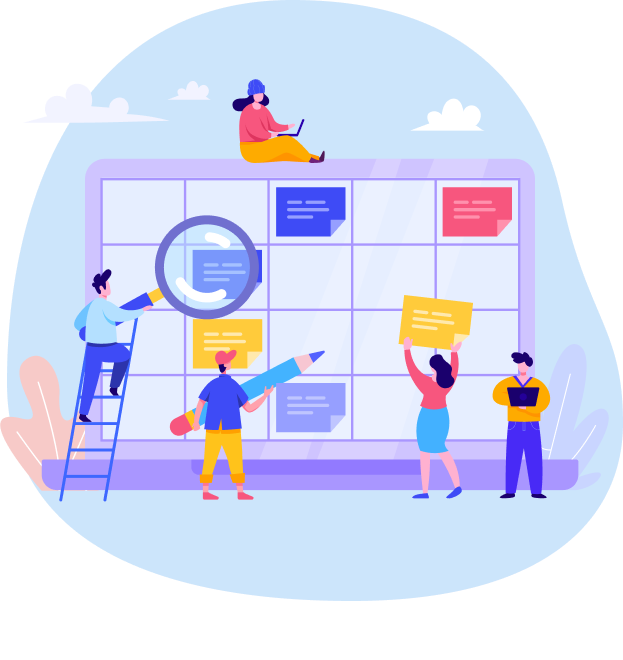 Shift scheduling made easy
Why choose Scouter?
Let's make work scheduling quick and easy. Say hello Scouter. shift scheduling that gives you a lot more! who works and when, advanced conditions, manage branches and departments. Start customize Scouter to your business's needs. Scroll down to learn more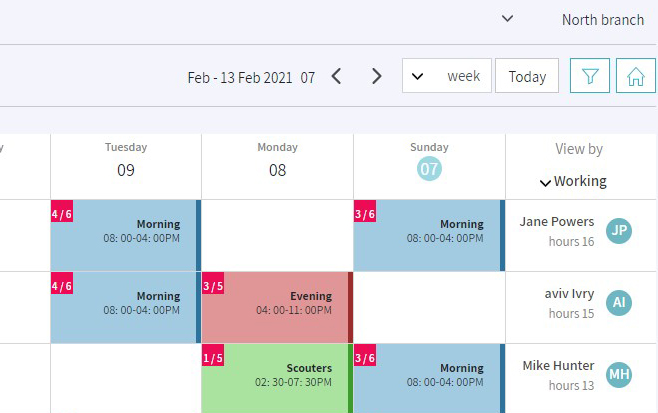 It's so easy to make changes
Improve work processes
right away
An easy, convenient and flexible interface, Scouter's system enables effective management that far exceeds writing the employees' names in the designated shifts! For any given shift, you can enter all the important information, free-form text, and easily make changes by dragging shifts to different dates.
Scouter for your day-to-day
The powerful tools.
Working together
Intra-organizational
communication

Update announcements, tag friends, and send messages

Start with customization

Select what day the week starts, holidays, and the time display

Departments,
branches and stores

Setting up branches and jobs will enable advanced settings

Dynamic calendar

Drag shifts across days and hours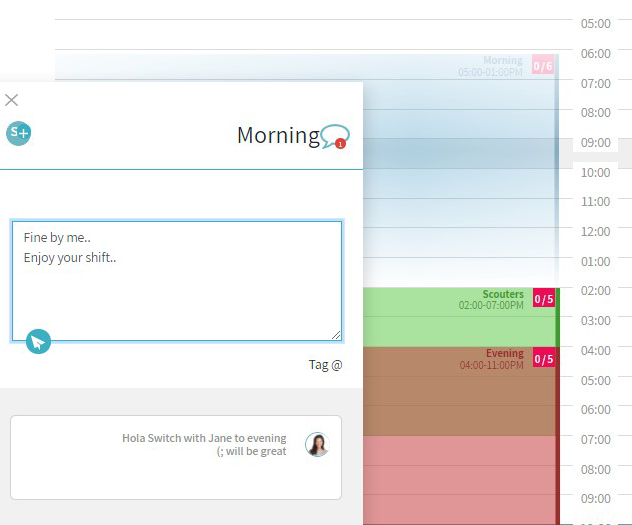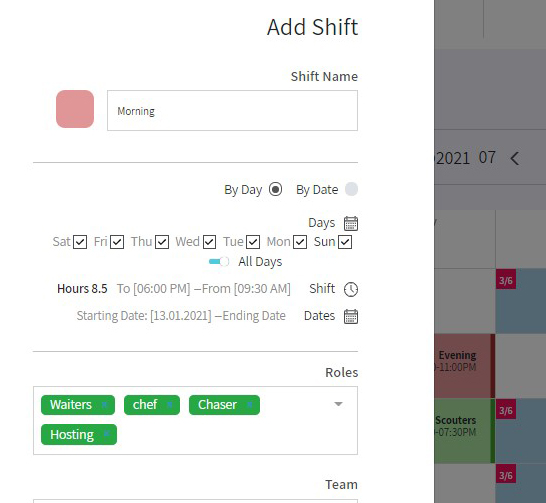 Our calendar, your schedule
On one screen, you can see who works and when, and make updates
Scouter's system lets its users see each other online, get live updates and changes, and conduct chat discussions regarding shifts - anytime. Since the system links to the time clock, as managers you can monitor the degree of compatibility between the shifts scheduled and actual attendance, thereby better managing the business, even remotely.
An entire scheduling system
Get to know our shift management add-ins
Attendance time clock

Forms and questionnaires

Task management

Work agreements
Say hello
The scouters behind the system

Hearing customers cheer on our shifts system that is so easy to operate, makes my day!

Karin
Customer Service Representative
When I hear the smile of customers on the other end of the line, I know I'm working in the right place!

When the system provides real solutions to customers, it does most of the work for me
Try Scouter today!
Familiar and popular right from the start
Get your employees and managers on Scouter shift management. It's time to take a test drive together!
Book A Demo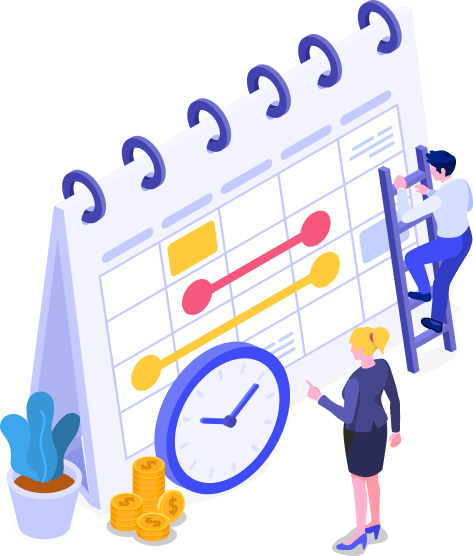 Frequently Asked Questions
We advise our clients to enjoy Scouter's free demo version, no strings attached. Also, our price list page shows the costs of the modules and optional add-ins, depending on what your organization needs.
Absolutely! If a certain employee always needs to be scheduled with a specific employee or manager, you can enter this information into the system to more effectively and conveniently manage the shift scheduling while taking these constraints into consideration.
Absolutely! The Scouter system is a fantastic product on its own, but it can also link to the Meckano time clock system for enhanced management options.
View all questions
Get the latest news and updates
We value your privacy and will never share your infomation. Check our policy here.